–
NUVI is a platform that listens to the millions of social media mentions posted everyday and helps you understand what people are saying about the topics you care about… in real-time. NUVI strives to empower people. People are talking about you and the topics you care about. When the entire world is speaking, the better you listen, the more you can learn, take action, and accomplish. 
NUVI is beautiful. The data speaks to you through experiential visualizations. Everyone has different questions they need answers to. The visualizations were created so that you can find those answers no matter what context, all in real-time. You can visually see change in the conversation as it's happening.
As a co-founder of NUVI I've had the great experience of seeing this product evolve over the years into a tool utilized by top brands around the world. The company continues to grow every day and I couldn't be more proud to have been a part of it. 
–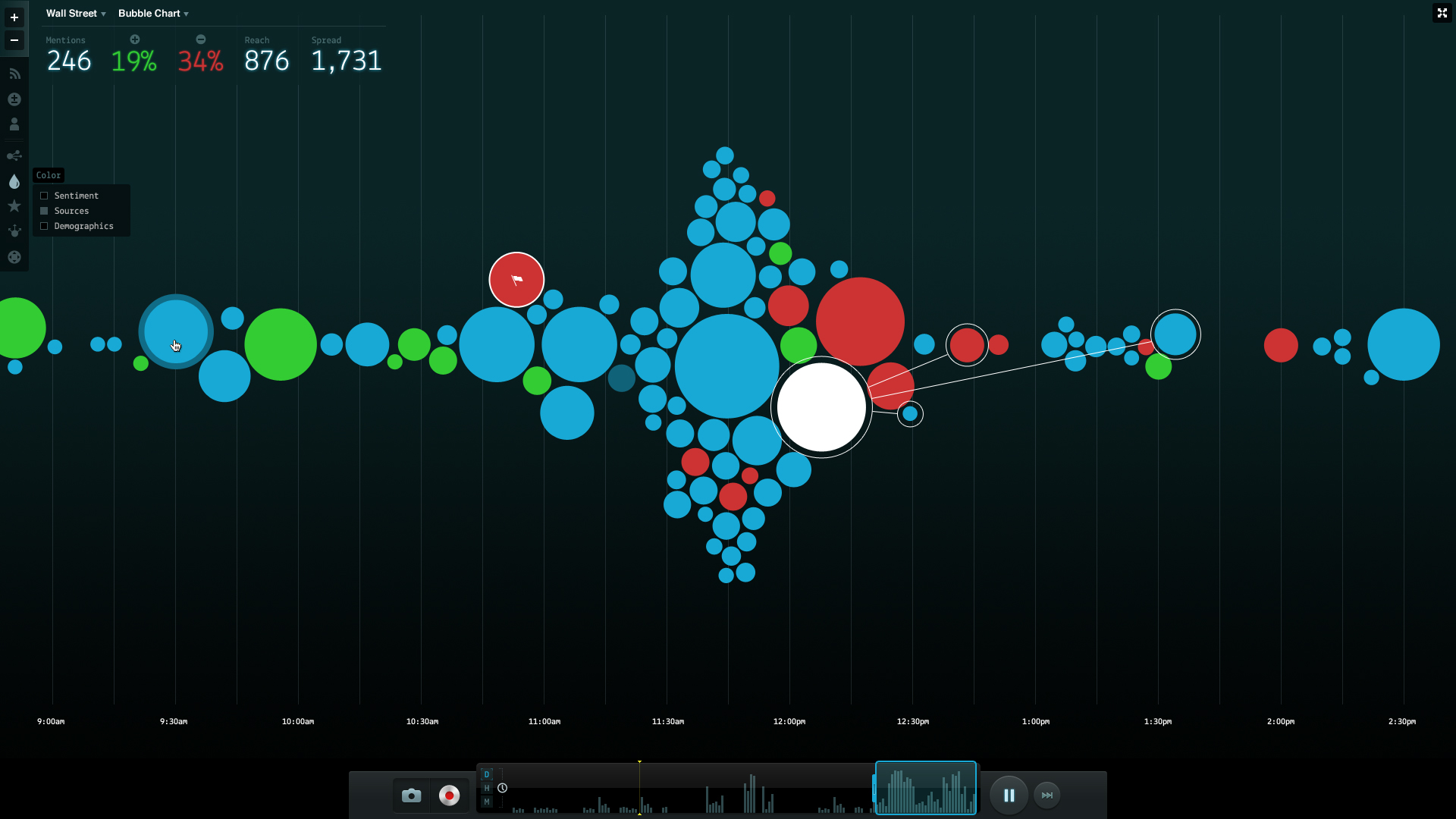 –
Stream
In this visualization, a user of NUVI can see mentions from 20+ social media sources coming in from the right in real-time. You can visually analyze volume increasing, the sentiment of mentions, the influence a person has and more. Clicking a bubble allows you to view and respond to the mention or view more about the person who posted it.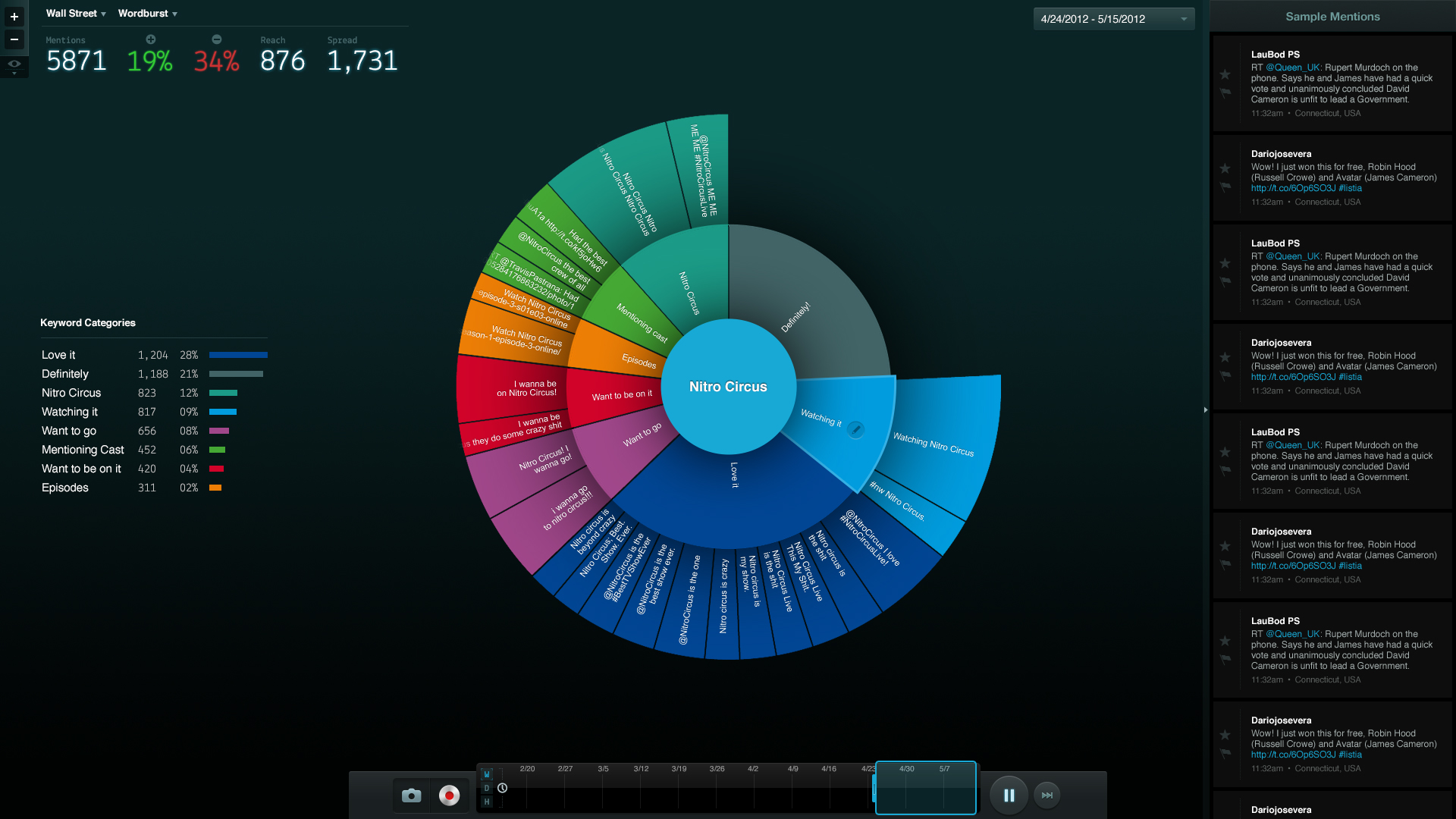 –
Wordburst

This visualization breaks the conversation out into core concepts so you can understand what is being said at a glance.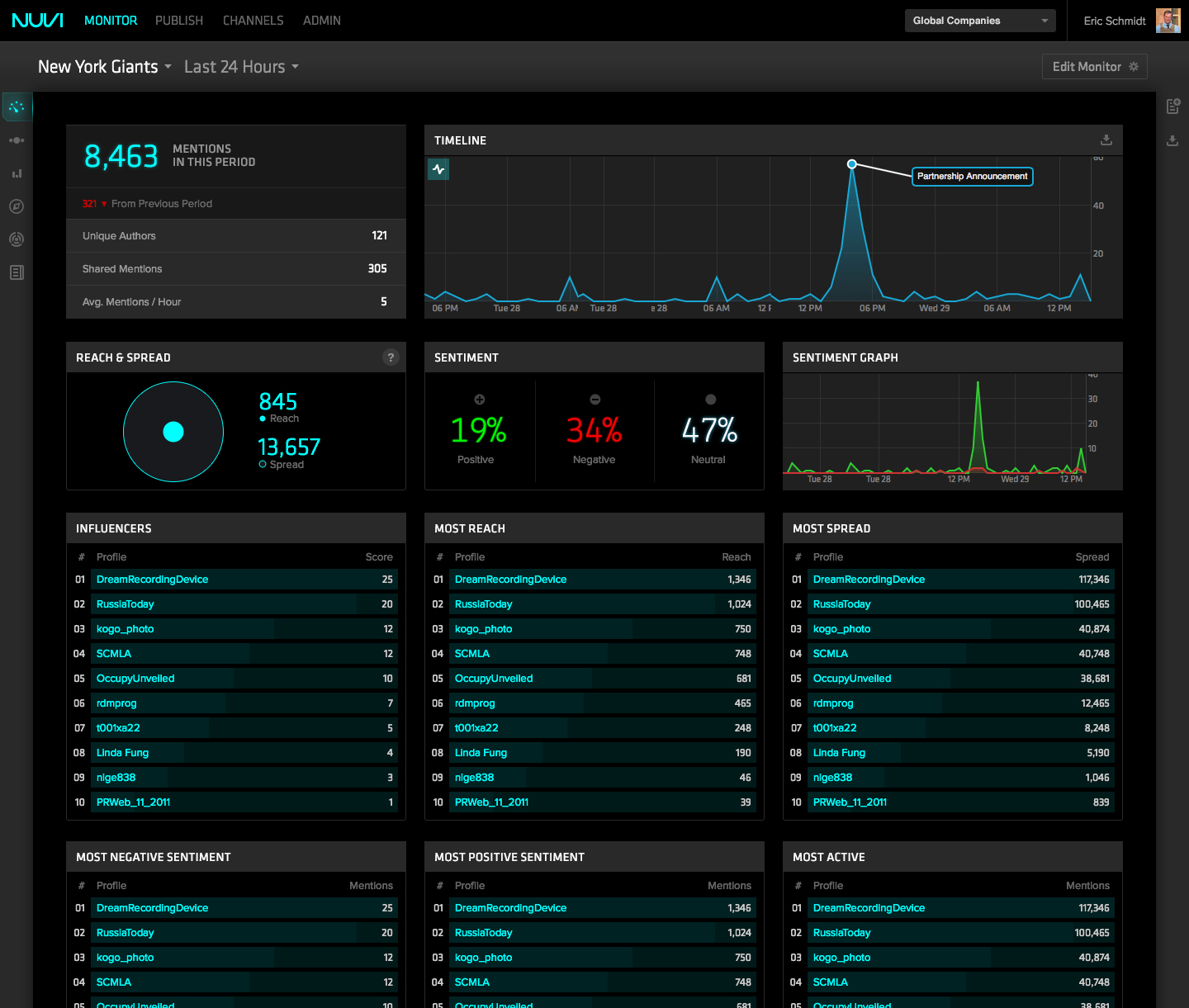 –
Overview Dashboard
Here is where most analysis begins. A user of NUVI can quickly view the activity of a topic they are tracking and decide where to focus their attention. This dashboard then leads you into different visualizations so you can investigate further.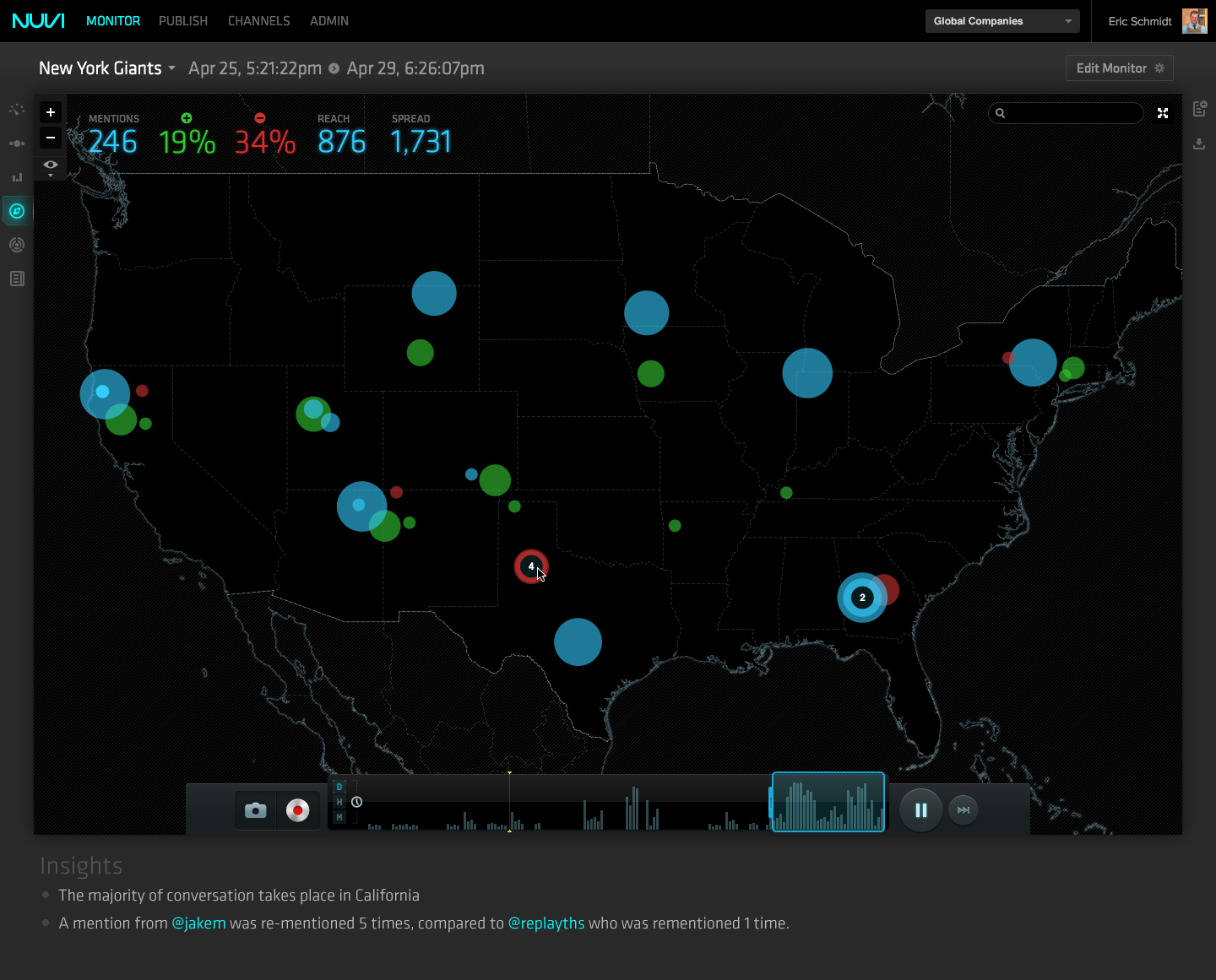 –
Map
The map view is an exciting visualization to watch when monitoring a topic in real-time. You can see globally where the conversation is happening most and where volume is beginning to pick up.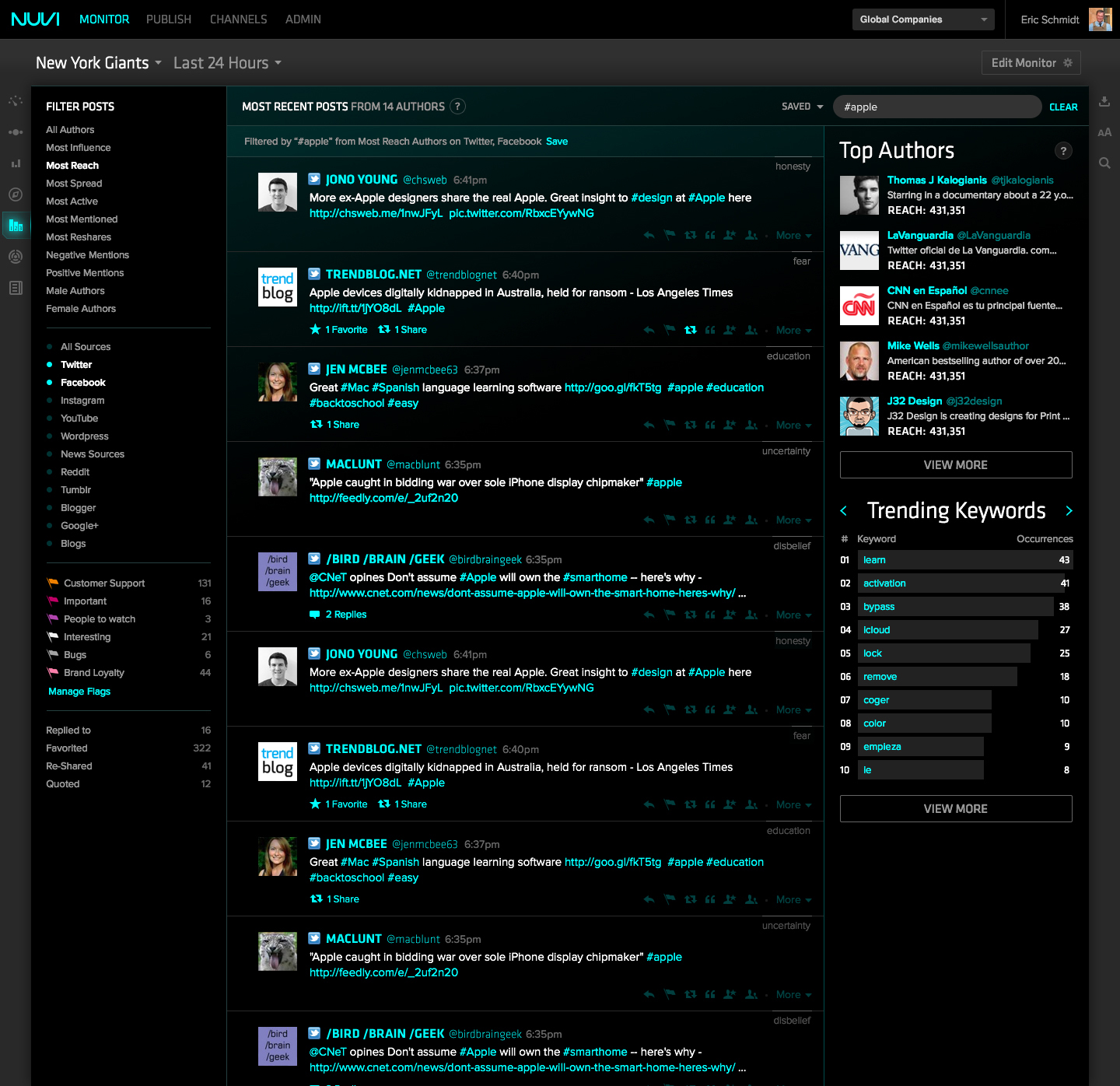 –
Feed
The Feed displays mentions in list form as they come in. It offers a great amount of filters and sorting options making it simple to find the kind of mentions you're looking for.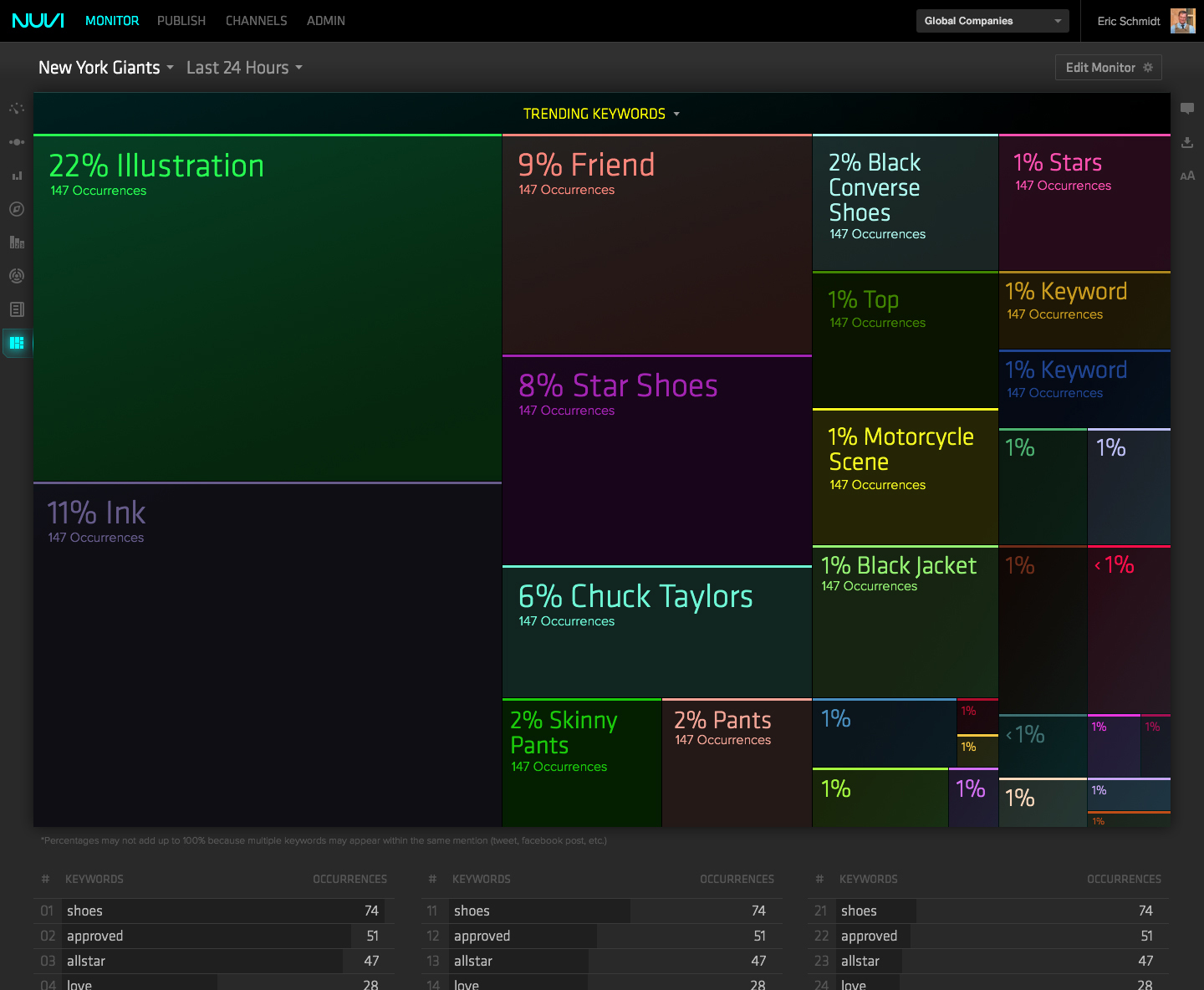 –
Word Cloud
This visualization makes it simple to see top keywords, trending concepts, emotional categories, and more. While very simple in appearance, the insights that can be learned using this visualization are amazing.